Sixty-five years ago this morning, the '
largest single-day amphibious invasion of all time
' commenced. It was the beginning of the end of Hitler. My heartfelt thanks to the men and women who, without the reassuring benefit of our victory-tinted hindsight, undertook the task.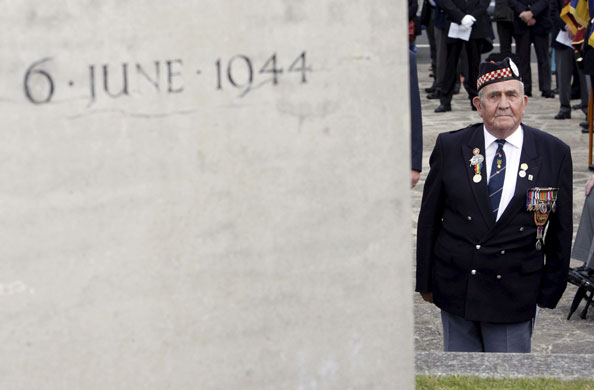 Portsmouth, England: Veteran Leonard Hackett, 86, takes part in the commemoration services for the 65th anniversary of the D-Day landings. Photograph: Jonathan Brady/Epa.
Source:
The Guardian
.
*Of course, technically, I don't remember, since I wasn't born yet, and that's the reason it's all the more important that I do remember, and anyways, you know what I mean.